Luxury Car Service at
Herb Chambers Mercedes-Benz of Boston
If you're like most people today, you're planning on driving your new C-Class, GLK-Class, E-Class, M-Class, CL-Class or used car for years to come. A lot of people are going so far as to aim for the 150,000-mile mark. And, with all of the real-life stories about people driving their car 200,000, and, in extreme cases, 1,000,000 miles, why not? It will create a lot less waste, that's for sure.
The trick to keeping your car running as it did the day you were first handed the keys - even as the odometer turns over its third zero is an easy one:  Follow the manufacturer's recommended car service schedule. Like a yearly physical, following the manufacturer's maintenance schedule is perhaps the easiest way to ensure smooth operation for thousands of miles to come.  And you don't have to take just our word for it. The road warriors who reach upwards of 200,000 miles will tell you the same thing.
All service completed at Mercedes-Benz of Boston include a 1-year warranty, and at Mercedes-Benz of Boston, we only use genuine Mercedes-Benz parts.
To schedule an appointment, simply submit our online form or call the Mercedes-Benz of Boston service center during our regular business hours. We'll get you in and back on the road, right away.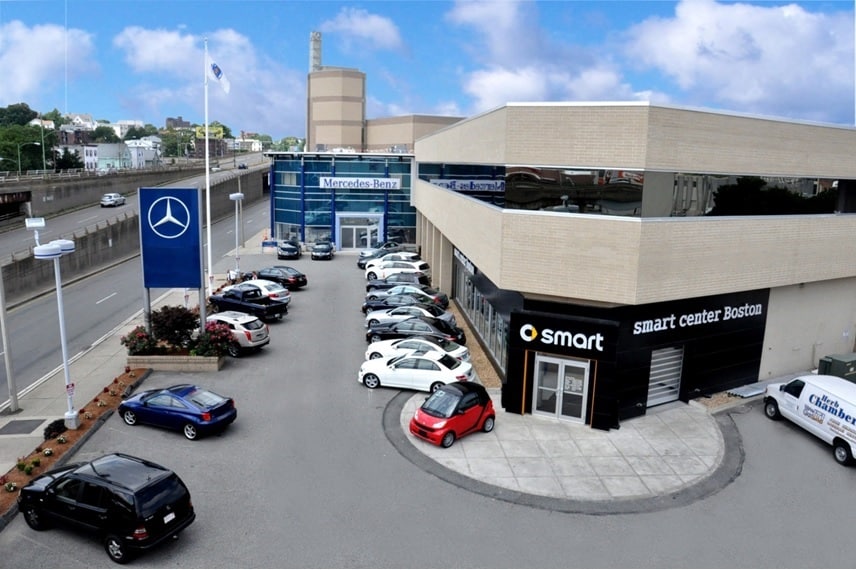 *Price advertised for Service A/Service B includes all factory required components. Please refer to your maintenance booklet for the complete list of factory specified service requirements and details on the specific intervals for your vehicle's year and model.